In creating this site, my intention is to revolutionize the way we disseminate knowledge and create discourse around the issues that plague society and clog our minds on a daily basis. My collegiate experience has prompted an enlightened and comprehensive approach to redefining what it means to be an academic. We are on the cusp of the 4th industrial revolution and the globalized world has created an open classroom in which the internet presents an avenue of learning and creating.
had it not been for my early educational experiences awarded through duke tip, a gifted summer studies program for middle- and high-schoolers, my inquisitive outlook on the world may have never been sparked. if organizations like questbridge and the ron brown scholar program had not invested in my dreams of attaining an ivy league education, I would not be in the position i am today. my journey to brown university was a result of my dedication and perseverance coupled with the genuine altruism of people who aimed to pay their own successes forward.
The pay-it-forward feedback loop catalyzed by these programs has afforded me the, often elusive, support networks needed to engage and learn from the thought leadership of some of the most impactful Black leaders- past and present.

they encouraged us to also pay it forward. as such, through this digital compilation of modern essays I am creating a space, an open class room, in which people of all backgrounds can gain and learn from the interdisciplinary education I've had the privilege of receiving.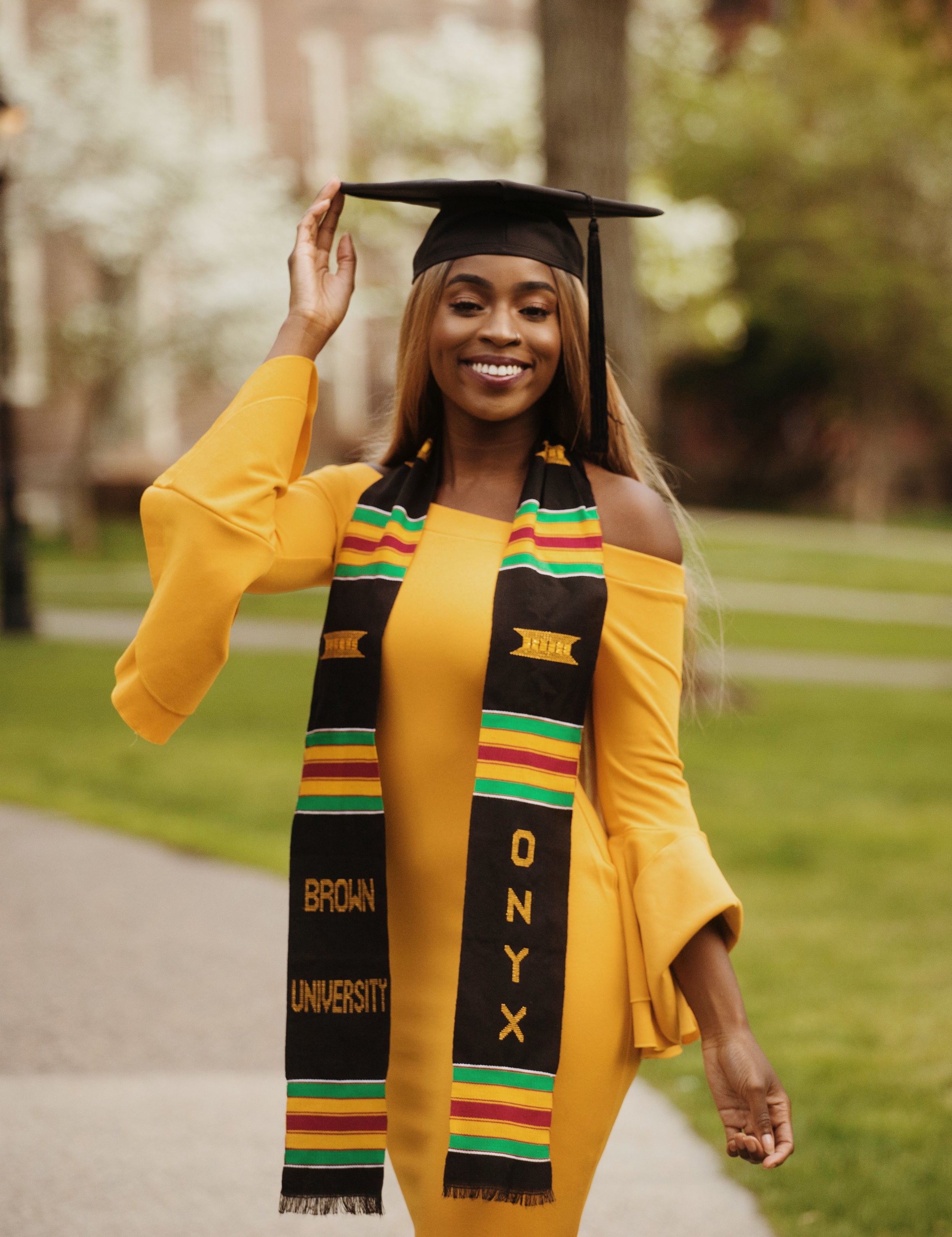 pay it forward — scholarship and creativity
I know that I have been blessed and highly favored in this life of mine. i am continuing my education with an extremely minimal debt gain — undergrad entirely for free and 82% of my grad school expenses fulfilled through scholarships. i also know that to whom much is given, much is required. i believe it is god's purpose for my life to bring hope to the hopeless and inspire people to engage with the beautiful world he has created; to make it a more harmonious and equal place in his name.
Many people that follow me on different social media networks have experienced varying walks of life and seek easy and accessible ways to engage with imminent social topics relevant to their journey.
my aim is to facilitate an open framework to educate and inspire. I am passionate and dedicated to radical activism in the name of equity. My writing is free to share and disseminate to anyone interested in learning new, inspiring narratives. my hope is that You even find yourself propelled to take action in your own way. I aim to inspire a movement of young thought leaders hailing from the diverse global Black community- my writing and multifaceted works as my muse to express and stimulate action.
The content shared through this medium is meant to bridge the chasm between scholarship and creativity.
to Bridge the education gap across class lines, race lines, and differences in background and unite us in an appreciation of all the knowledge the world has to offer. I am paying it forward in the best way I know how, through my art.